celcom~~~~~~~ one flat rate ~~~~~~~~~~
下面是引用aien于2006-03-04 08:37 AM发表的:

I wan 3G geh, can i choose number??
of cause can ~~~
if anyone got problem with celcom ,
can ask me also ~~~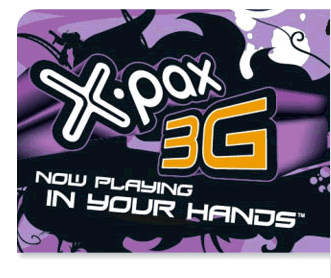 stupid la maxis…call helpline also nid to pay…stupiD…Celcom rulezzzzZZ!!!maxis baria
yalor ~~ maxis hotline got charge , if u top up type wrong number 3 times , cannot top up again . Need to call hotline , so clever earn money ~~~
all also celcom de ???
celcom got show the location de!!! geng~!
nowaday i know celcom is the best line… coz you know la… celcom is half private and half is government 1… hehehe…
celcom 3G now is in ipoh town and greentown ~~~ fast come qiant buy 1 3G X-pax ~~~
下面是引用angel_bear于2006-04-08 01:15 AM发表的:
celcom 3G now is in ipoh town and greentown ~~~ fast come qiant buy 1 3G X-pax ~~~
现在IPOH还没有3G…
have liao ~~ ipoh town and greentown ~~~ only celcom ~~
下面是引用靓女慧于10-04-2006 13:44发表的:
不懂呢。。。等我有6280才说3g吧!!!
现在你终于有了。
i dunno wor… i use celcom since i start 2 use hp… about 5 years liao~~~
seldom ppl wil use celcom but i stil support my celcom~~ ahaha~
when new year,celcome is the best…
haha
下面是引用淑君于2006-05-19 08:13 PM发表的:
when new year,celcome is the best…
haha
tat means only can use once a yr la?wakakaka…