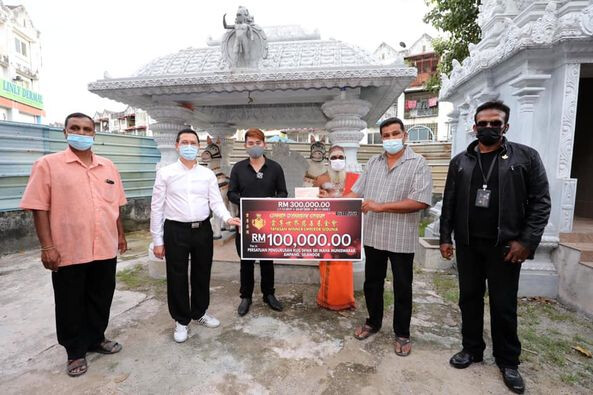 Once again, Dato Sri Liow Soon Hee is contributing towards a place of worship regardless of religion or race. This time he continues to donate for the third time another RM 100,000 towards the maintenance and upkeep of Sri Maha Muniswarar Hindu Temple in Ampang, Selangor and construction of a new temple.
Malaysia's Youngest Philanthropist Dato Sri Liow Soon Hee believes in helping all places of worship whenever possible and this is the third instalment of a promised RM 500,000 towards the construction of a new temple adjoining the original, old temple. This is to accommodate more worshippers as the temple has grown over the years.
Dato Sri Liow Soon Hee gave the first donation of RM 100,000 in December 2019 followed by another RM 100,000 last July. Today's donation of RM 100,000 is the third instalment based on progress of construction. The temple is scheduled to be ready in 2021.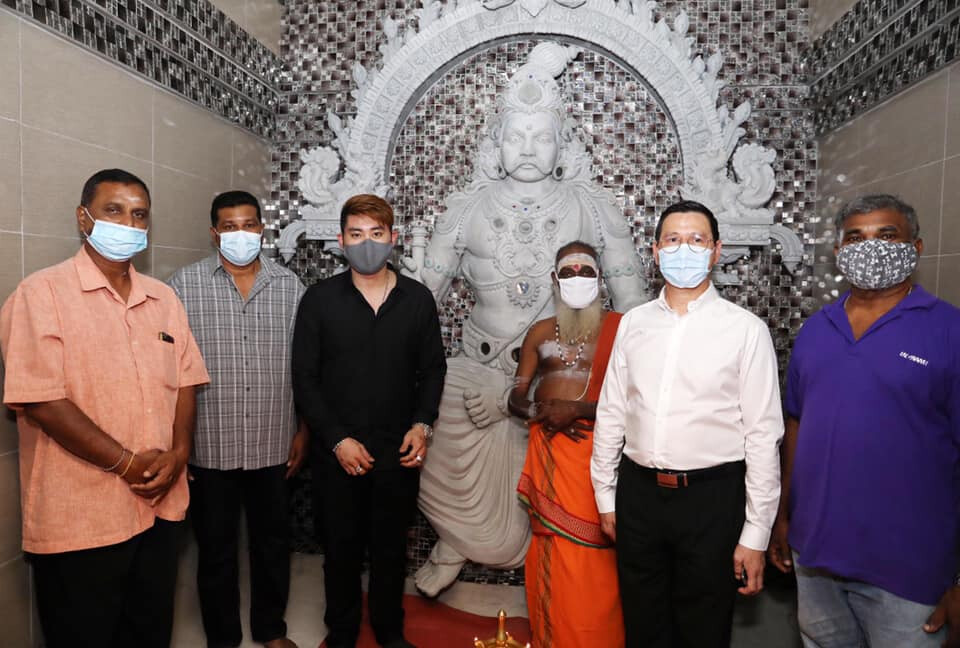 Kuil Dewa Sri Maha Muniswarar is the oldest Hindu temple in Ampang as it was built in 1930 by the first batch of Tamil workers. Many of the temple's devotees and committee members are their descendants.
The donation was accepted by the management team on behalf of Sri Maha Muniswarar temple while Dato Sri Liow Soon Hee presented the cheque on behalf of Yayasan Winner Emperor Sedunia, the charity.