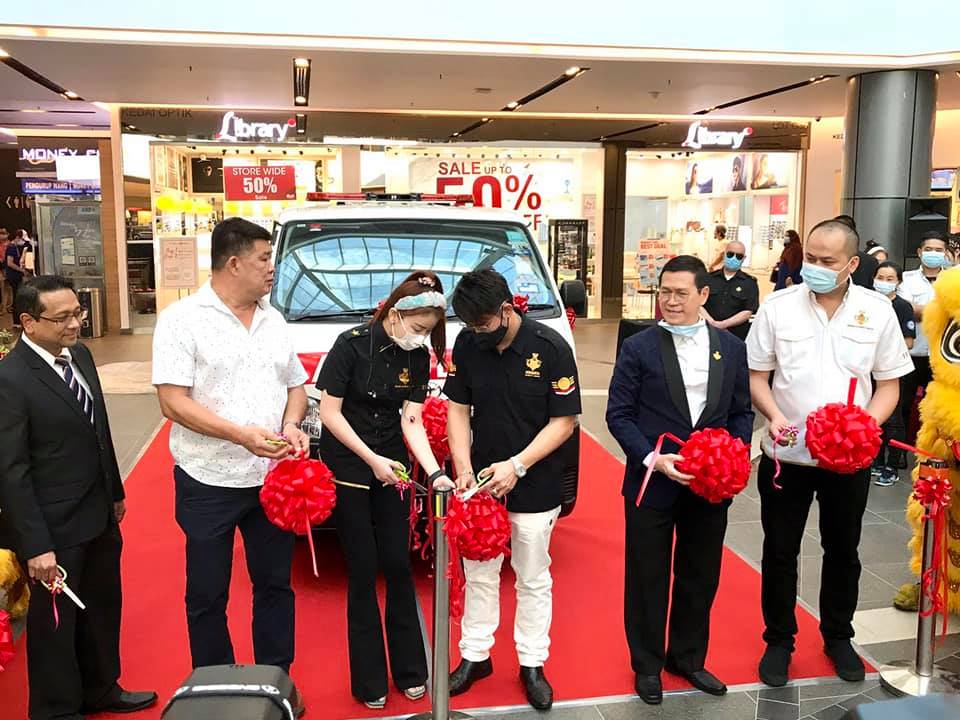 Community Policing Daerah Puchong Selangor or Persatuan Kepolisan Komuniti is affiliated to Polis DiRaja Malaysia (PDRM) received a brand new ambulance today Sunday 26 July 2020 at IOI Mall in Puchong.
The handover was presided by Guest of Honour Dato Sri Nicky Liow Soon Hee, Founder of Winner Emperor Sedunia Foundation and Founder Chairman of Winner Dynasty Group.
Dato Sri Nicky Liow has already donated 3 new ambulances and today's vehicle is his fourth. He has also donated cash and equipment to various registered charities and private individuals in need of help.

"Community Policing Malaysia is a non-profit organisation which depends also on monetary donations to run their offices so they can continue to provide various forms of assistance to the general public regardless of race or religion. I urge other donors to contribute in cash and kind to sustain their crime fighting effort.".
On hand to receive the keys to the new ambulance was Founder President of Community Policing Malaysia Chairman Kuan Chee Heng who thanked Dato Sri Nicky Liow on behalf of CPM.