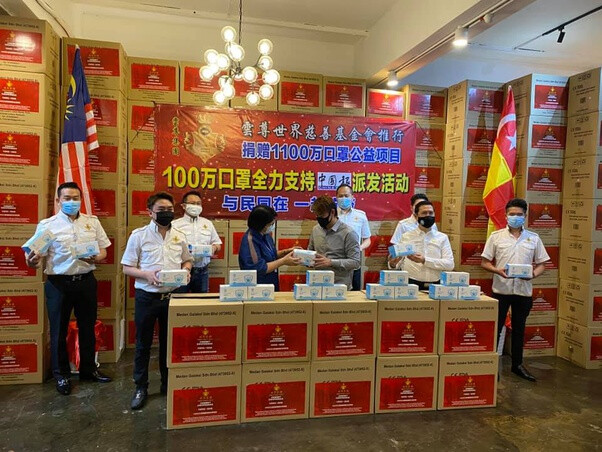 The 1 million pieces of face masks donated this time is the event organized by "China Press" to deliver free masks to readers, fans, disadvantaged groups, and poor families.
At present, masks have become people's daily necessities, but they have also become expensive expenses, especially for low-income families.
Dato Sri Liow Soon Hee pointed out that in the early stage of the outbreak, the Winner Dynasty Group stood on the same front with frontline works to fight the epidemic together.
Nowadays, the cases of the Covid-19 still remaining high, and the Winner Dynasty Group is responsible to give a hand to the society.
At this difficult time, the Foundation hopes to provide assistance to disadvantaged groups to overcome difficulties together. After all, society needs mutual love.
In addition, he also urged anyone who needs to obtain free masks to contact the offices of China Press.