DATO SRI LIOW SOON HEE COMES TO THE RESCUE OF MALAYSIAN PRISONERS AFTER ANSWERING AN APPEAL FROM DATO SRI MICHAEL CHONG, HEAD OF MCA (MALAYSIA CHINESE ASSOCIATION) PUBLIC SERVICES AND COMPLAINTS DEPARTMENT.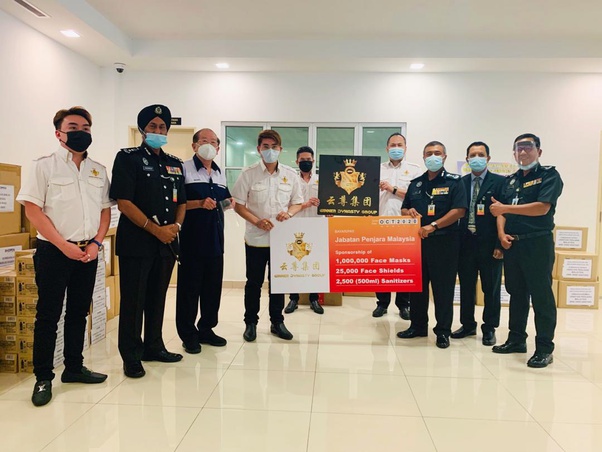 SAYS DATO LIOW SOON HEE, MALAYSIA'S YOUNGEST PHILANTHROPIST, "I KNOW PRISONS EVERYWHERE IN THE WORLD HAVE LIMITED SPACE FOR INMATES TO LIVE AND EXERCISE AS THIS IS THE PURPOSE OF JAILS.
"HOWEVER, IN A PANDEMIC LIKE THIS CURRENT COVID-19, PRISONS HAVE BECOME HOTBEDS OF VIRAL INFECTIONS DUE TO CONFINED, CRAMPED AND CROWDED CONDITIONS. WHILE PRISONS CANNOT AFFORD THE LUXURY OF SPACIOUS ACCOMMODATION AND RECREATIONAL AREAS, WE MUST REMEMBER PRISONERS ARE ALSO HUMAN AND BASIC CARE MUST BE GIVEN TO EACH ONE."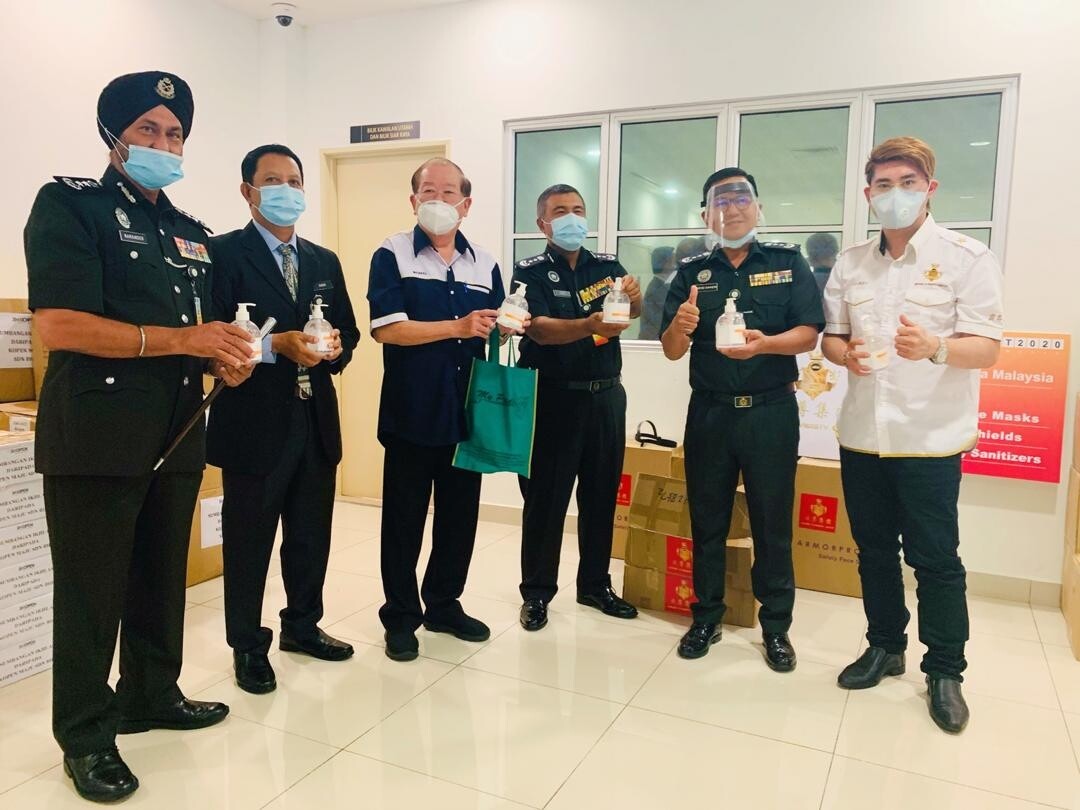 To this end, Dato Sri Liow Soon Hee has donated 1 million masks, 25,000 face shields and 2,500 bottles of hand sanitisers on 26 October 2020 to the Malaysian Prisons Bureau in Kajang, Selangor.
Continues Dato Sri Liow Soon Hee, "As the inmates are forced to co-habit together in tight spaces, Covid-19 can spread easily and quickly. The Ministry of Health is concerned over the clusters of Covid that have formed recently and I hope other donors can join me to flatten the curve."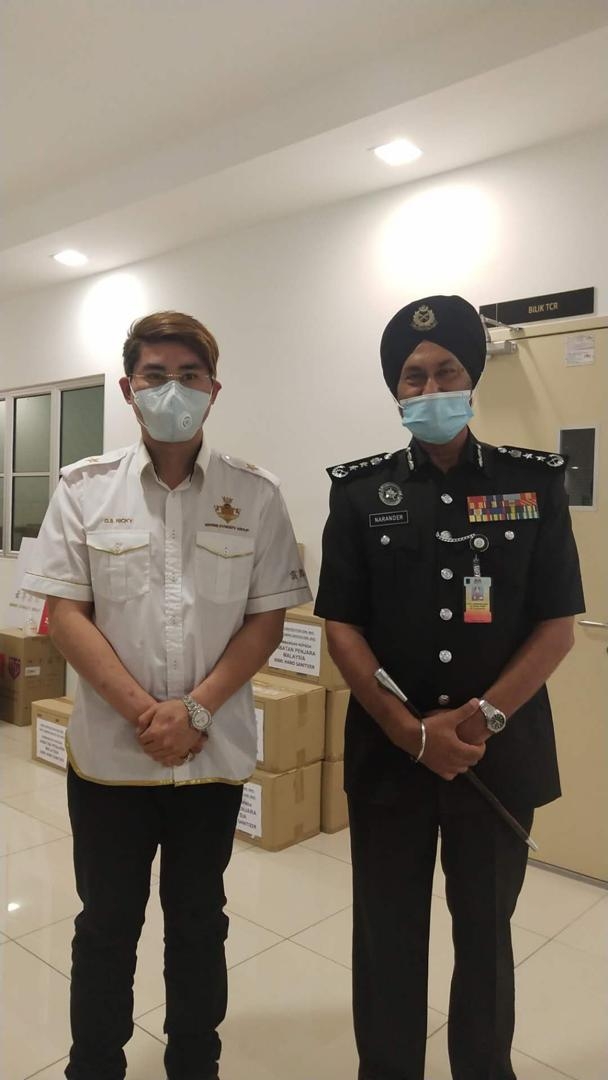 Dato Sri Liow Soon Hee reminds prisoners and every citizen to wear masks outdoors and among themselves whether indoors or outdoors, wash their hands often and keep a social distance. Maintaining a social distance within prison walls is easier said than done but wearing face masks is easily applied.
He adds, "Successful businessmen must return a portion of profits, be it big or small, back to society from where they make their fortunes. I will continue to do so via Yayasan Winner Emperor SeDunia the private charity foundation of Winner Dynasty Group of which I control."
The Deputy Director of Malaysia Prisons Bureau Dato Abdul Aziz thanked Dato Sri Liow Soon Hee after accepting the contributions on behalf of the Malaysian Prisons Bureau. He said, "On behalf of Malaysia Prisons Bureau I would like to express my gratitude to Dato Sri Liow Soon Hee for his willingness to come forward in the fight against this pandemic.
Also present at the simple ceremony were Director of Klang Valley District (Prison Affairs) Dato Mohd Sakeri bin Hajo Dolah, Director of Malaysia Prisons Department (College Department), Dato Narander Singh, Pengarah Maktab Penjara Malaysia, Dato Sri Michael Chong Head of MCA Public Services and Complaints, Dato Liao Wei Lun, Dato Li Kam Wing, Lie Jingan, Dato Liow Wei Loon, Dato Lee Kum Weng and Lee Kum Onn.